Individual Ocean View Highway Lot
Asking Price : USD $ 186,300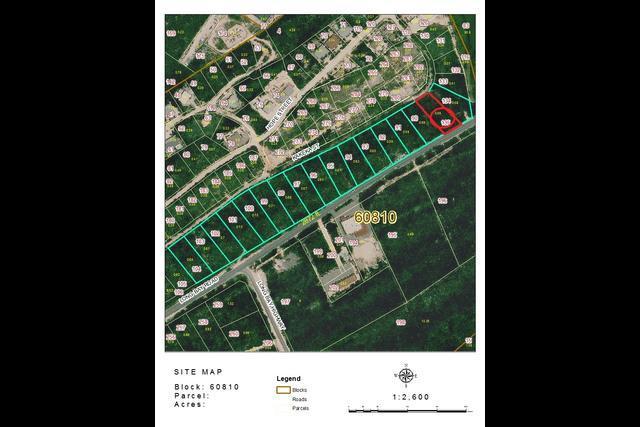 Contact Details:
Date Posted:

November 20, 2019

Agent Name :

Sharon Seymour see agent's listings

Email:

Inquire about Property
*** All "Property Inquires" are sent DIRECTLY to the seller's email. ***
This website does not in any way redirect messages for any other reason or intent. Open email addresses published on web pages are subject to spammers grabbing and distributing them for malicious purposes. This is why we have provided a "Inquire about Property" contact form to protect our sellers and members.
Property Details:
Reference Id:

1144434

TCREA no:

1800683

Category:

Vacant Land

District:

Providenciales / Long Bay Hills

Location / Area:

Grace Bay Hills

Property Name:

Individual Ocean View Highway Lot

Asking Price:

USD $ 186,300

Property View:

Ocean View

Living Space:

n/a

Lot Size:

1.00

Units (Lot Size):

Acres


Features:
Near By

School(s)
Shopping
Golf Course
Church
Park - Green Area
Highway
Restaurants
Casino(s)
Description:
LEEWARD HIGHWAY Grace Bay Hills .56 acre lot located on the Leeward Highway facing the entrance of Long Bay Hills and stretching back to Kakekast street in Gracebay Hills. This is the ideal location for a commercial complex or a mixed use development with commercial on the leeward highway and residential on the gracebay hills side. There are a total of 17 adjoining parcels that allow for a visionary entrepreneur to acquire one or multiple parcels to build out their vision. The adjoining lots range from 0.56 acres to 0.75 acres. This medium density zoned land can be purchased as a large parcel or by individual lots. Also a combination of more than one lot is attainable. This property could be a great opportunity for a commercial development. Great location and great prices.

NB: Individual parcels will only be sold from either end to allow the bulk of the lots to remain in place for anyone desiring a purchase of multiple lots.

Additional Property Photos :
Comments